Italian Travel
How I Won $1800 With AirHelp And Flew To Europe For Free Three Times
I filed my first claim with AirHelp in 2019, and now I can't imagine flying without them.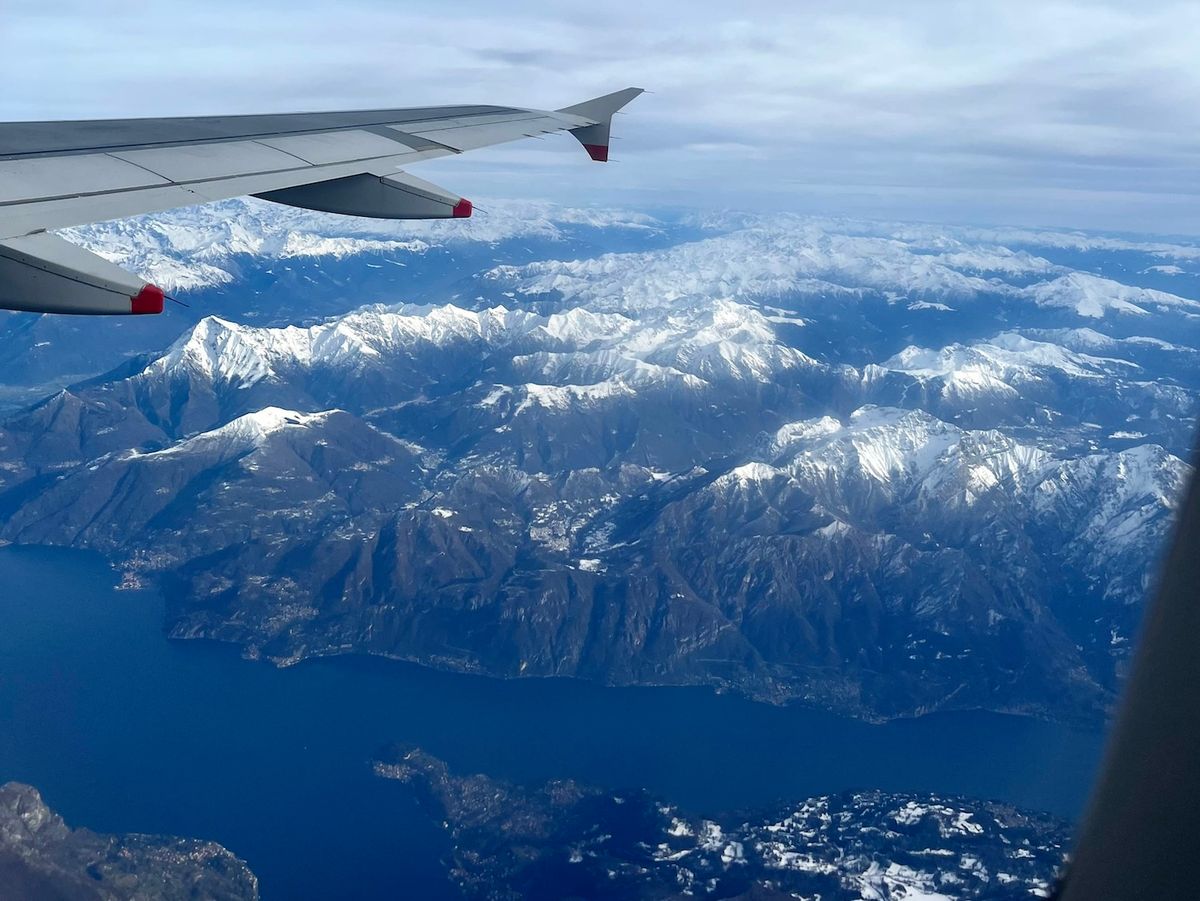 Some of the links in this post are affiliate links. If you file a claim through these links, I may earn a small commission at no extra cost to you.
---
As an American living in Europe, I've filed four claims with AirHelp since 2019 for delays and cancelations on international and domestic flights.
Here's a breakdown of how AirHelp works, how much money I've won with them, and why you should consider using them for your next travel mishap—or for any travel mishap you've experienced in the last three years.
Is AirHelp a Legitimate Company?
Yes! I remember searching for an answer to this in 2019 before filing my first claim with them. I've now been an AirHelp Plus member for three years, and I can confirm that AirHelp is completely legit and worth every penny. You have nothing to lose—if they don't win your case, you don't owe them a dime.
What is AirHelp?
AirHelp is a service that assists air passengers in obtaining compensation for disrupted flights, particularly for delays and cancellations.
When a passenger experiences a flight disruption, they can check their eligibility for compensation on AirHelp's website by entering their flight details and the nature of the disruption (ex. delay, cancelation, denied boarding, etc.)
If eligible for compensation based on the laws in place for each region and airliner, you can submit a claim directly through AirHelp's website. AirHelp's legal professionals will then handle the entire process of claiming compensation from the airline, including taking legal action on your behalf.
Is AirHelp free?
If your claim is successful, the compensation will be paid out to you minus AirHelp's service fee, which ranges from 35-50%.
If your claim is unsuccessful, you don't pay anything.
If you don't want to pay AirHelp's service fee and would like to pocket the entire claim for yourself, you can subscribe to AirHelp Plus for €24.99 per year (around €2/month).
After my first successful claim for a canceled flight from NYC to Oslo in 2019, AirHelp won me $645.80, but I "only" received $476.82 after they deducted their service fee. I immediately signed up for AirHelp Plus and have now saved over $330 in service fees for my additional claims. I highly recommend getting AirHelp Plus—the annual fee pays for itself.
Can't I just file a claim on my own?
Yes—if you have a simple case, you can file a claim directly with the airline and forgo a service like AirHelp. However, airlines don't like to pay these fees, and some low-budget carriers and carriers that are strapped for cash might refuse your claim. This was the case for one of my flights, and AirHelp had to take the airline to court in order to get my compensation. The process took several months, but I received updates along the way.
Does AirHelp Work?
I have filed four claims with AirHelp since 2019, and three claims have been successful—amounting to over $1800 in compensation.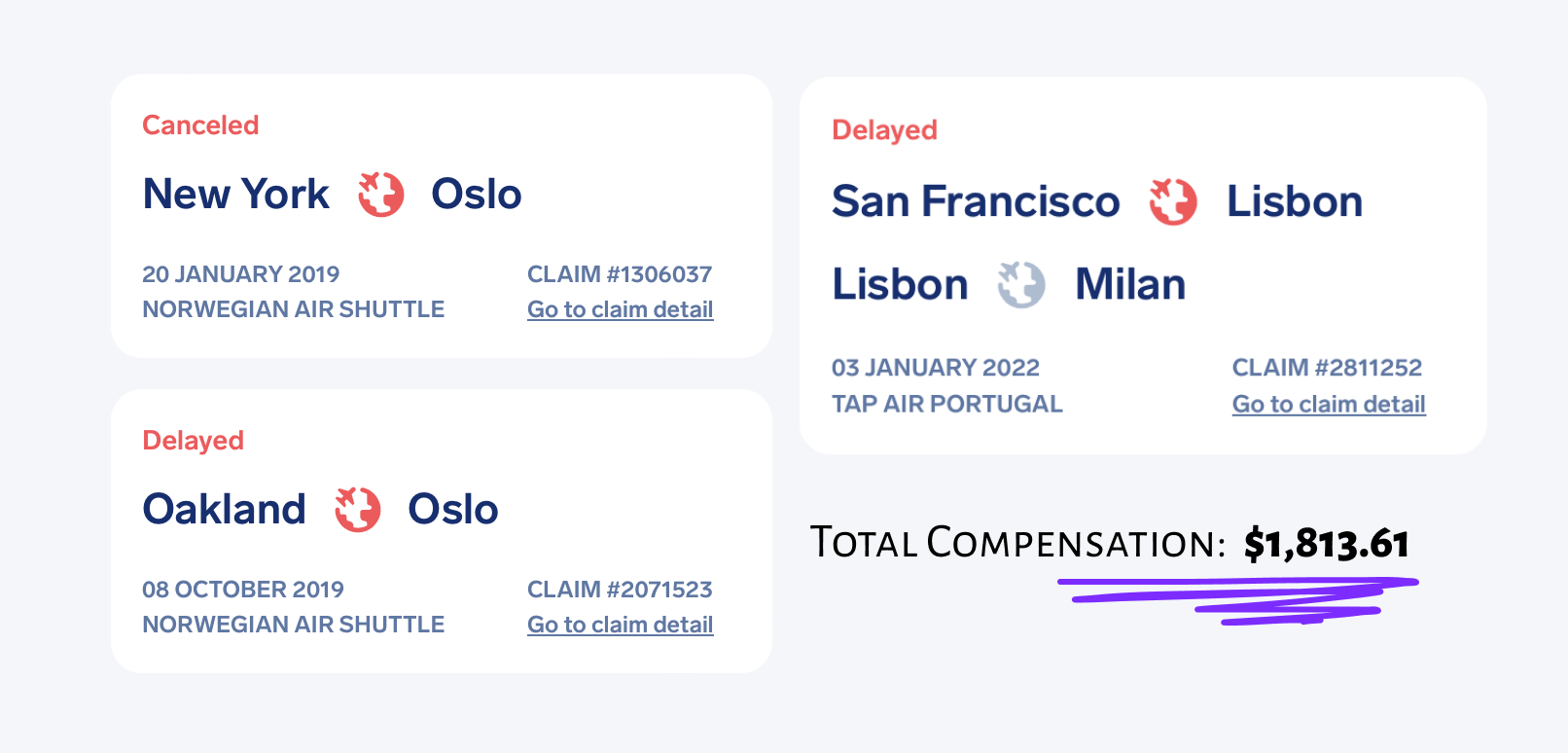 The only unsuccessful claim I've filed with AirHelp was for a 3-hour delay on a short, one-hour flight within California. However, this was expected.
Unlike the European Union, the United States has less stringent laws regarding compensation for flight disruptions.
The U.S. Department of Transportation (DOT) requires airlines to compensate passengers for "overbooking" or denied boarding incidents (known as involuntary bumping), but there are no federal regulations requiring compensation for delays or cancellations. If you primarily fly within the United States, AirHelp might not be as useful for you.
If you fly to Europe at least once per year, AirHelp is an invaluable tool that can net you €600+ each time you encounter a delay or disruption on your EU-bound flight or airline. This payment is in addition to any immediate help that the airline offers you and any help you receive from your credit card company or travel insurance.
For each of my three successful claims submitted to AirHelp, I received the maximum amount of compensation (€600) offered under EU Regulation 261/2004.
---
If you've recently experienced a flight delay or cancellation and are looking to exercise your legal rights and request compensation from the airline, I absolutely recommend using AirHelp. Their website is easy and intuitive to use, and after you submit your claim, you can sit back and relax knowing that you have designated lawyers on your case!
Since I'm a broke 20-something who flies economy, the €1800 I've received in compensation since 2019 is much more than I originally paid for my flights. In effect, I've traveled from the U.S. to Europe three times for free thanks to this service!