Living in Italy
What It's Really Like To Live In Italy As An American
It's not easy, but there's no place I'd rather be.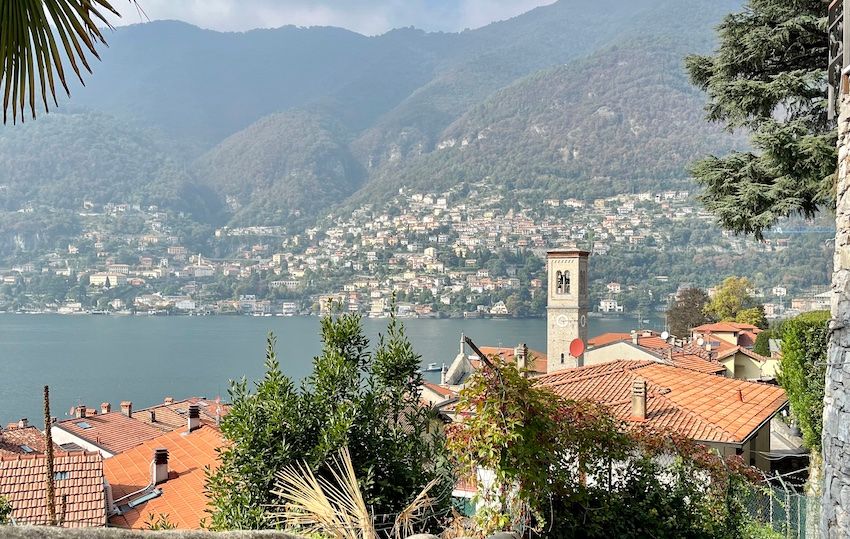 ---
When I moved to Milan in January 2022, I didn't know what to expect. I'd spent my Covid years living in the dark and slightly depressive city of Oslo, Norway with my ex, and I was now spreading my wings and flying solo to Italy, searching for greener pastures—literally.
Thankfully, despite being born and raised in California, I hold dual US and Italian citizenship through my grandparents. This allows me to live and work in Italy without a visa, and for that, I am eternally grateful.
Can you Live in Italy as an American?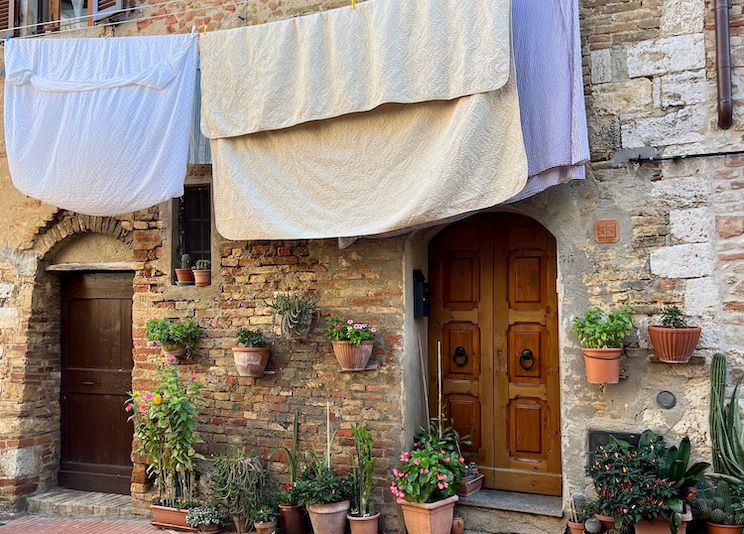 U.S. citizens need a visa to stay in Italy for longer than 90 days and to carry out work within the nation's borders. However, before reviewing the visa options below, you should check if you qualify for Italian citizenship by descent or for citizenship in another European country.
European Union (EU) citizens can freely live and work in other EU and EEA member countries without a visa, so researching your ancestral lineage should be your first step when planning a long-term move to Italy.
Italian Visa Options for Americans
If you do not hold dual citizenship with an EU or EEA member country, Italy offers the following visa options for Americans:
Work Visa (for those who land a job in Italy)
Student Visa
Internship Visa
Self-Employment Visa (for those who wish to carry out their work in Italy)
Elective Residence Visa (for retirees)
Golden Visa (for wealthy investors)
Startup Visa (for educated innovators)
So, can an American live in Italy? Yes! However, doing so will require adequate planning, document collection, and patience. The more money and skills you have, the easier it will be to qualify for an Italian visa.
What to Know Before Moving to Italy as an American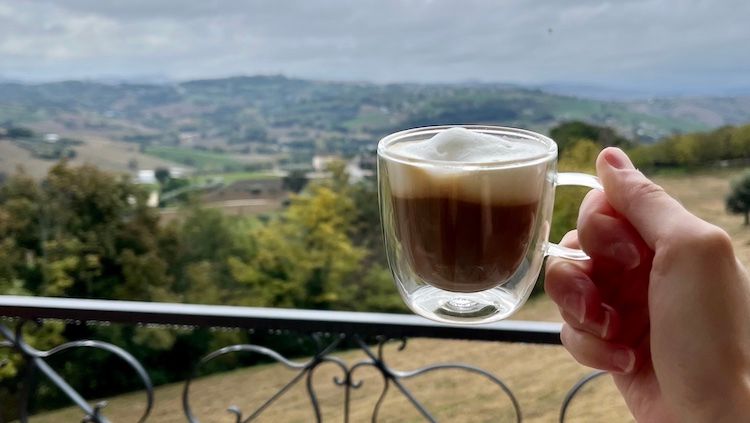 When you get approved for your visa and book your flights to Italy, be prepared to know that living here is both fantastic and notoriously difficult.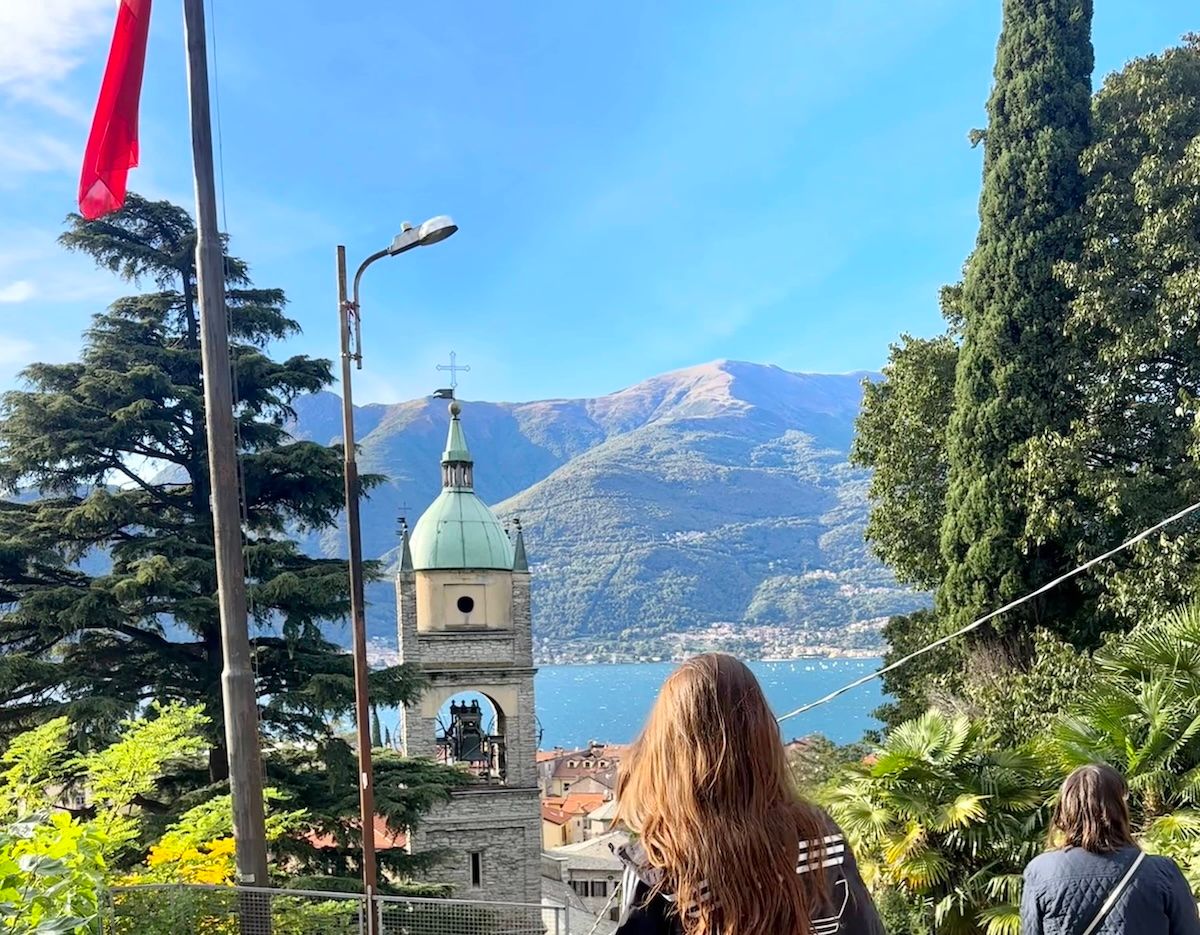 Compared to the United States, services in Italy—especially Italian bureaucracy—can move at a glacial pace. In Italy, the customer is not always right, and no amount of money or repeated phone calls is going to motivate an Italian employee to work past 6 p.m. to tend to your issues.
Become Comfortable With Chaos
Living in Italy and driving in Italy have a lot in common: Both are beautifully chaotic.
Even as a dual citizen, it took me over three months to sign a formal lease for my apartment in Milan. Two years later, I'm still paying the previous-previous tenant for Wi-Fi because our Internet service provider hasn't updated the name on the account, despite our numerous requests.
One time, on a first date, an Italian man told me that he'd been waiting more than two years for Italy to approve the paperwork on his imported car. The vehicle had been collecting dust in his garage, unable to be driven on public roads until it passed inspection. He had no estimate for how much longer the approval process might take.
Part of living in Italy is learning how to live with a bit of chaos and uncertainty.
There will be times when you submit a form, send an email, or request a service and never get any indication that your document was received.
There will also be times when you're kept completely in the dark about something, such as how to book an appointment with your physician, and you have to physically show up and speak to someone in Italian to gather crucial information.
Finding accurate information online can often be a challenge, especially if you're browsing the web in English, and many services are not available online.
When first moving to Italy and getting settled, expect standard events, like signing a lease, getting Internet, and putting your name on the electricity contract, to take several days or even months.
You have to trust that everything will eventually fall into place—it just won't happen at an American pace.
The Cost of Living in Italy Isn't as Low as you Think
If you're on a fixed income or hoping to save some money, choose your city wisely. Renting a decent studio apartment in Milan or Rome can cost over €1100/mo, and tenants are also on the hook for paying various building fees (spese condominiali), maintenance fees, and even repair fees for broken appliances or keys.
A couple months ago, my key snapped in half inside of my door's keyhole on a hot summer afternoon, and a Milan locksmith charged me €1500 to break into the apartment and replace the lock.
In the U.S., the landlord would be responsible for paying this fee. In Italy, maintenance and repair fees are the responsibility of the tenant.
Other services, like dentistry, can also be expensive in Italy. In Milan, I spent over €1000 to remove my bottom two wisdom teeth, and the required X-rays and consultations added up to another €400.
Compared to American sticker prices, these situations might not shock you. However, if you'll be living on an Italian salary or a fixed income, keep these hidden fees in mind.
Filing Taxes is a Pain
As a U.S. citizen, you are required to file a U.S. tax return every year for the rest of your life, regardless of whether you live in the United States or abroad. However, as a resident of Italy, you'll also need to file an Italian tax return.
Since Italian residents are taxed on their worldwide income, all of your assets in the United States—your home, stocks, investment portfolios, savings accounts, checking accounts, and pension—must be reported to Italy.
The Italian tax system, similar to the U.S. tax system, is very complex and impossible to navigate as a foreigner. To file your taxes, you'll need to hire an Italian accountant (commercialista). Finding an Italian accountant who is willing to work in English and who is also familiar with U.S. taxation is a challenge, and you will pay a premium for their services.
If you have two dollars to your name, don't own any assets, and will be working in Italy for an Italian employer, expect to spend €400 per year to file your Italian and U.S. tax returns.
If you have money in the bank, expect to pay €1000 for a simple consultation, and much more to hire an English-speaking accountant who specializes in U.S. taxation.
Americans moving to Italy should note that U.S. citizens living abroad have very limited investment options. If you hold U.S. stocks, cryptocurrency, or other investments of any kind, speak with an international financial advisor before moving to Italy to prevent owing colossal fees.
Is Moving to Italy Worth it?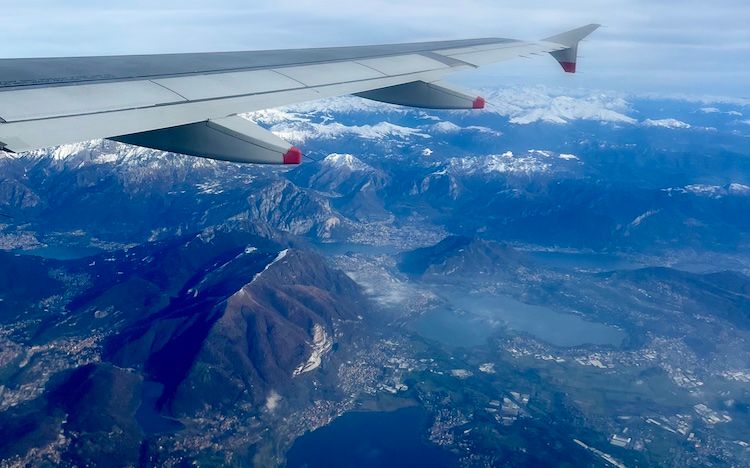 Yes! Personally, moving to Italy was absolutely worth it for me, and I do not plan to ever return to the United States.
I moved to Italy in January 2022, and I have not regretted my decision a single day since. For a glimpse of what it's like to live in Milan as an American, visit Living in Italy.
Italians Know How to Socialize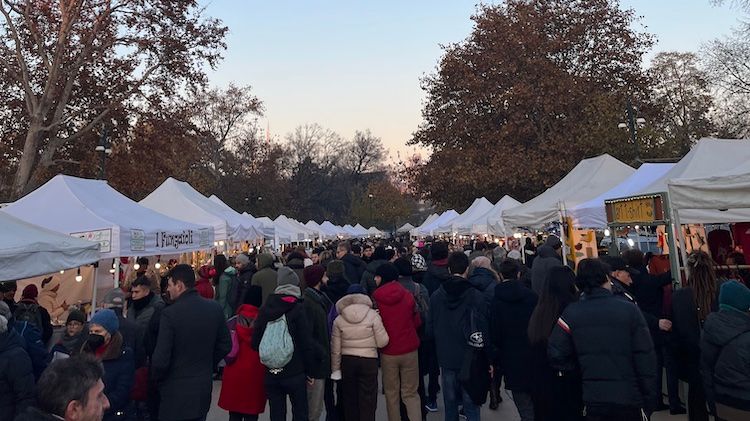 The best parts of living in Italy are all the small things.
Mornings are spent at busy coffee bars, sipping €1.20 cappuccinos and chatting with owners and employees who know your order and might even give you a silly nickname.
Weekdays are often filled with post-work aperitivi, dinners amongst friends, and hobby classes or events that stretch late into the night.
Life is not paused in anxious anticipation of the next workday.
It's not uncommon to return home from a dance class or a climbing gym well past 10 p.m.
Italians are not bothered by staying out late, and the concept of needing to get home by 7 p.m. because it's a "work night" does not exist here.
Italians live every day, not just on the weekends. The streets of Italian cities are often filled with people, regardless of the day. Life is not paused in anxious anticipation of the next workday.
Italy's Landscapes are Incredible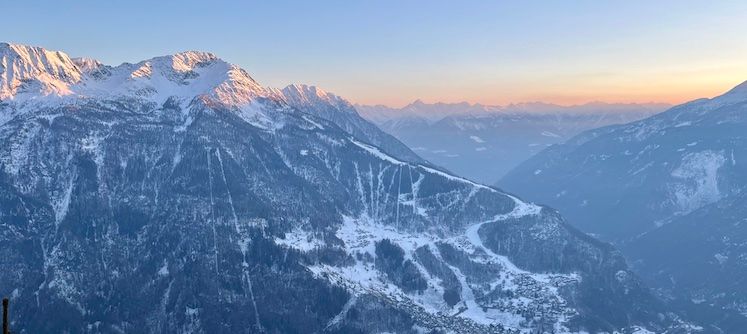 If you're a nature lover, hiker, hobby photographer, or just someone who enjoys a good view, there are very few places in Italy that will disappoint you.
Not only are Italian cities and towns famous for their cobblestone streets and architecture, but the surrounding landscapes can really inspire a sense of awe and earthly connection.
Thanks to the nation's extensive train network, you can purchase an affordable ticket to practically any region of Italy and just sit back and enjoy the ride.
For €5, I can take a 1-hour train ride to Lake Como and enjoy a relaxing day at the lake. I do not own a car, and I doubt I'll ever need one!
Unlike in the U.S., taking public transit in Italy is not stigmatized. Trains, trams, buses, and subways are common methods of transportation for Italians of all ages, and the facilities are typically safe and well-kept.
Traveling through Italy without a car is not only possible but preferable!
The Food and Walkability Will Improve Your Health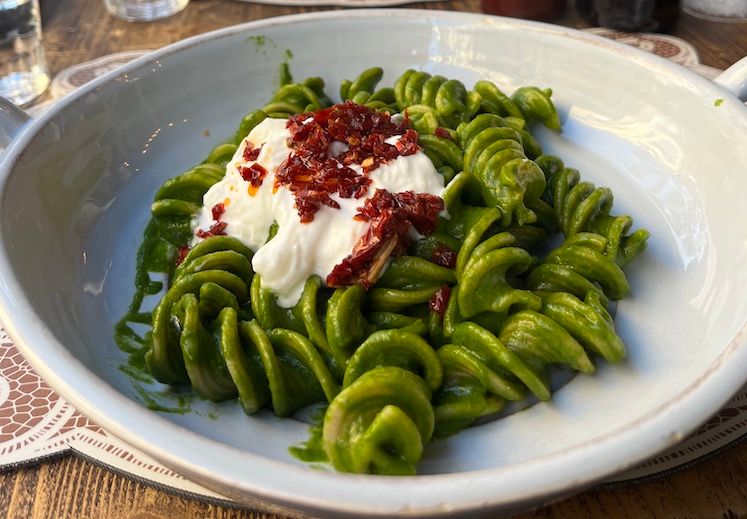 When I moved to Norway in 2019, I lost ten pounds during the first year. As I prepared to move to Italy in 2022, I was a bit worried that all of the gnocchi, dolcini, and Neapolitan pizzas would cause me to gain it all back.
Two years later, I'm happy to report that I'm healthier than ever in Italy—and the delicious food is just a bonus!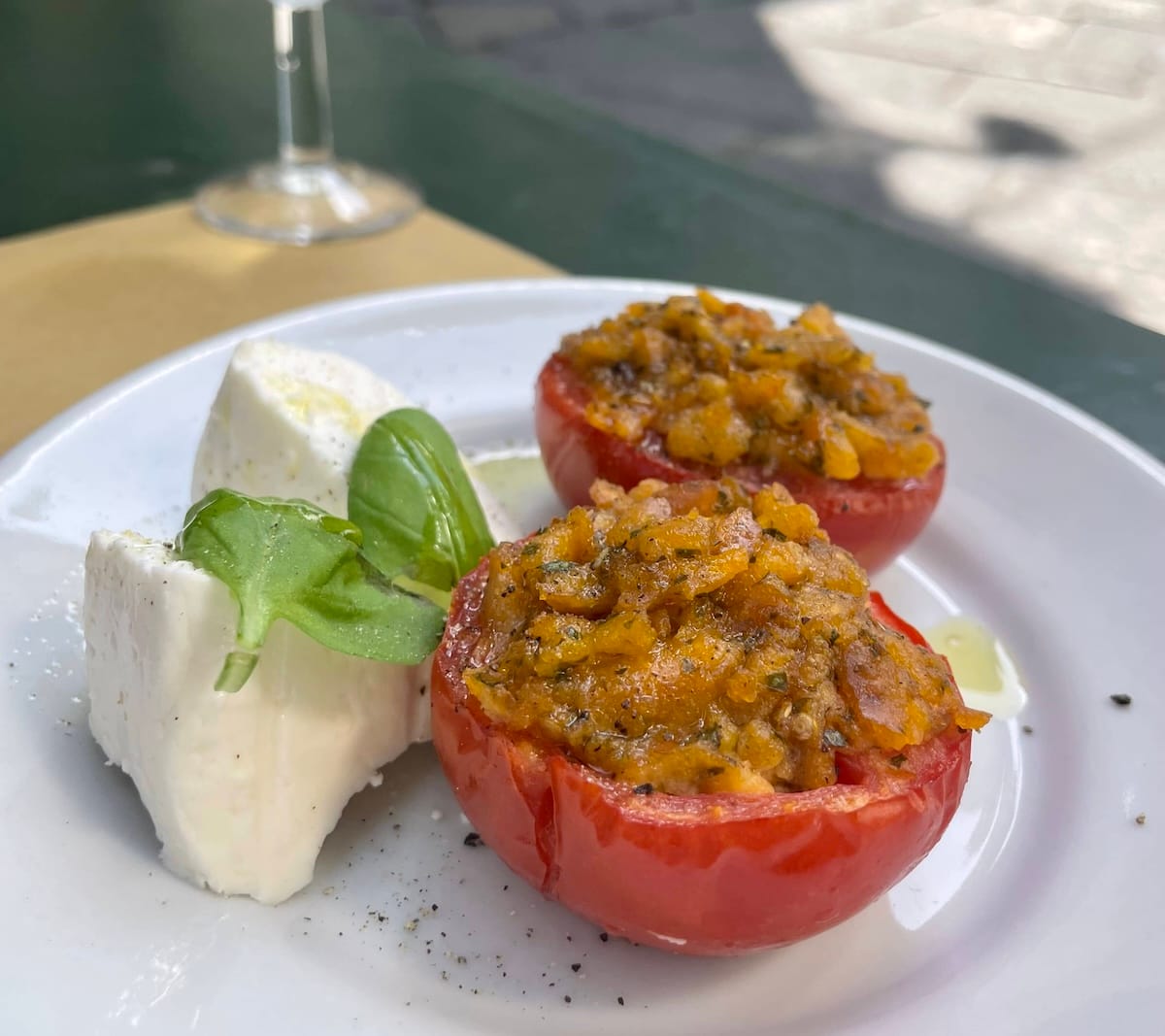 Italian cities are designed for humans, not cars. In the vast majority of Italian towns, you can find a grocery store, a pasticceria, a coffee shop, and a restaurant, all within walking distance from your front door. In the larger towns and cities, you can find all of these plus much more!
As you get used to hauling your groceries down the street and up three flights of stairs multiple times per week, you'll begin to realize that your body has developed muscles and endurance that it never had before.
The food quality in Italy is also extremely high, and it's easy and affordable to buy locally-sourced fruits and vegetables. Some of the best meals I've ever had in my life have come from the gardens of my Italian friends and their families. A simple dish with fresh rosemary, eggplant, and garlic can taste like a 5-star meal when prepared by an Italian nonno.
In Italy, you eat well and exercise by default. Physical activity is built into the lifestyle and the architecture.
---
Living abroad as an American is tough regardless of where you end up. Language barriers, tax issues, and cultural differences are always painful, and you might question yourself and your decision for months—maybe even years.
However, there is light at the end of the tunnel.
Having lived in California, Ireland, Norway, and now Italy, I'm happy to say that I've finally found my home. Italy has its problems, like every other country in the world, but it also has universal healthcare, top-notch food, breathtaking cities and villages, 5,000 miles of coastline, and a cultural history spanning over 850,000 years.
If you have the means to move to Italy, do it. You certainly won't regret it!