Italian Travel
Italy in December: Wave Hi To Santa, Goodbye To Crowds
Here's why December is the best time to visit Italy.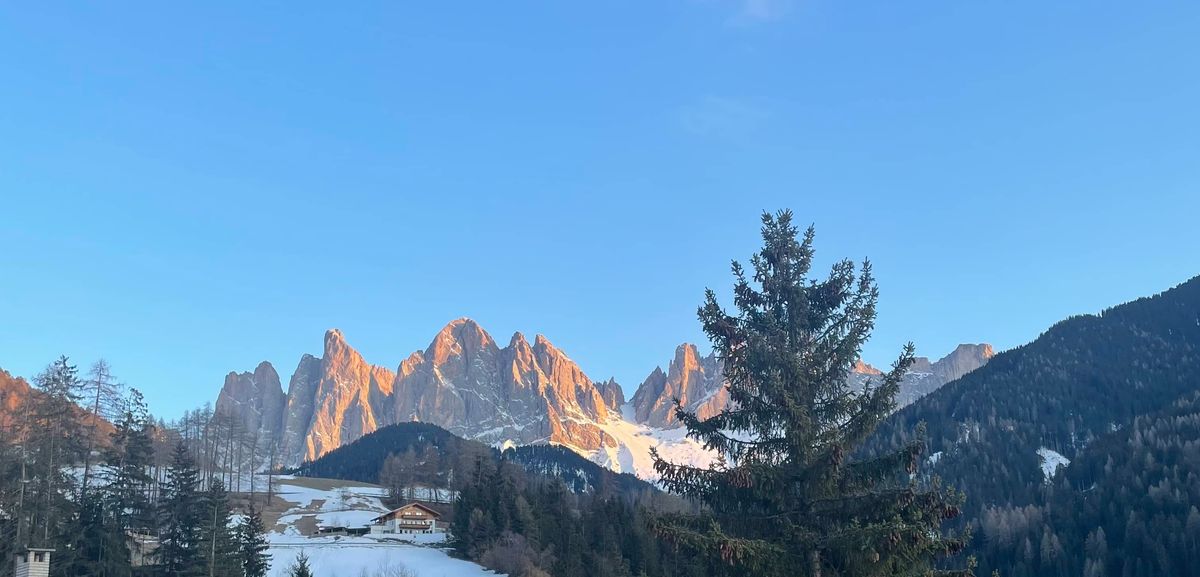 ---
While many tourists flock to Italy during the summer months, I believe that December is one of the best times to visit this country.
Depending on where you land, Italy will be stocked with icy landscapes, festive celebrations, and Vin brulé—the Italian version of mulled wine.
Italy's Winter Weather and Regional Vibes
Italy's winter climate varies heavily depending on the region. In December, Northern Italy experiences snow and frost, Central Italy has mild weather, and Southern Italy can boast warm days well into the New Year.
Northern Italy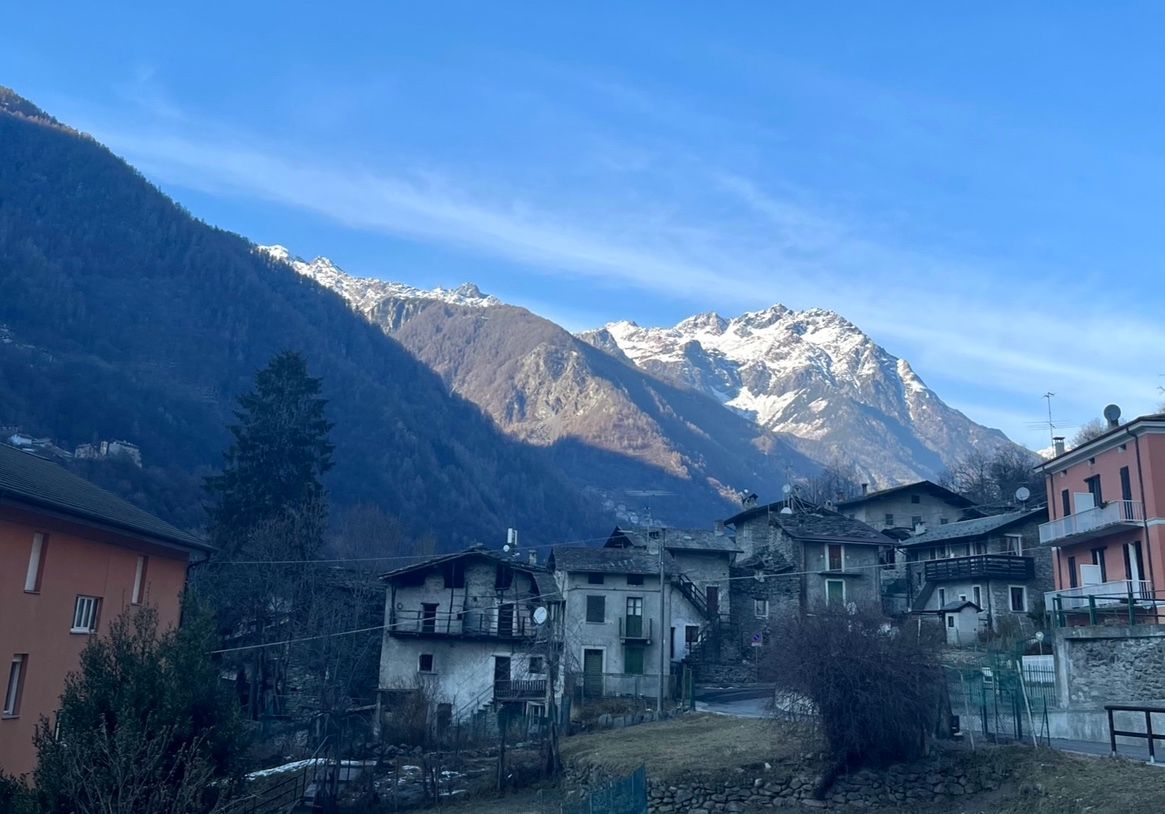 In Northern Italy, December snowfall usually kicks off the New Year, and locals head towards the Alps or the Dolomites to ski, snowshoe, and bundle up in their cozy, wood-paneled cabins.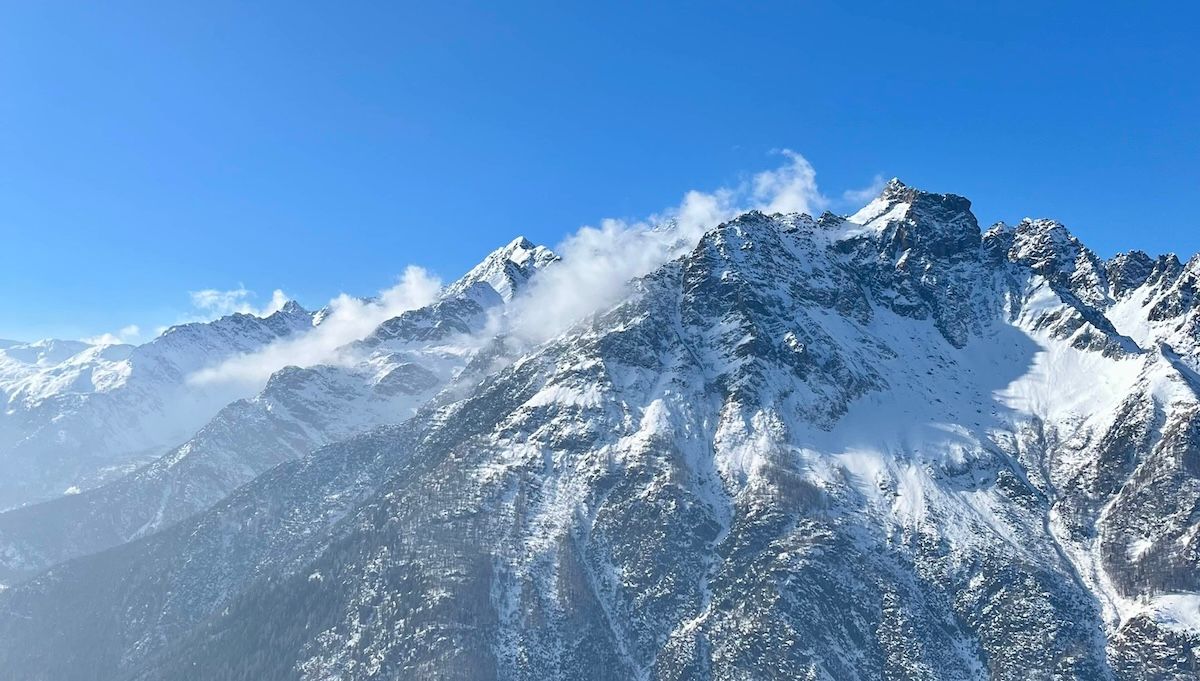 If you're heading north, Trento and Bolzano are definitely worth a visit! Located in Italy's autonomous Trentino-Alto Adige region, these towns share a mix of Italian and Austrian influence and have excellent Christmas markets.
Central Italy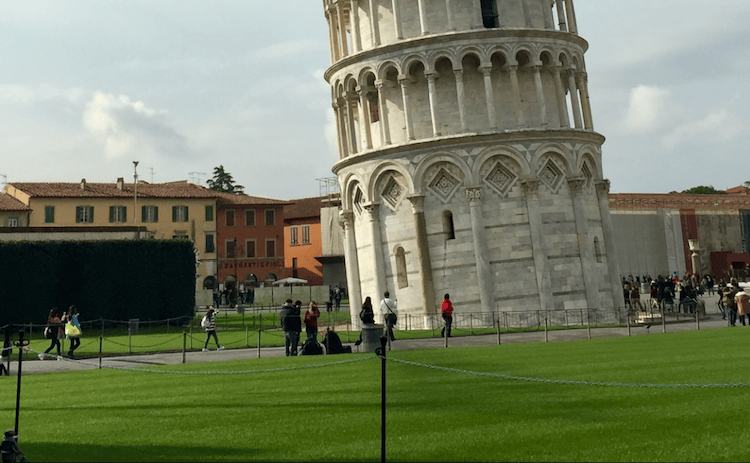 Central Italy experiences a milder winter, which makes it the perfect time to explore major cities like Rome, Florence, and Pisa without the crowds. You might never have the entire Colosseum to yourself, but visiting Rome during winter is as close as you can get!
You'll need an umbrella and a puffy coat, but you can leave your snow gear at home.
Southern Italy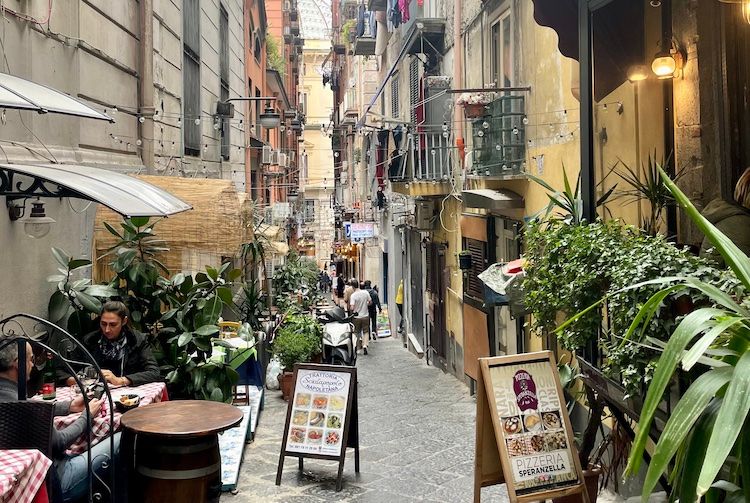 The South offers an envious escape from the winter chill, with many days exceeding 16°C/61°F.
Famous tourist towns, like Sorrento and Naples, empty out and become adorned with lights and winter decorations, and festive traditions dominate day-to-day life.
If you're looking for an honest Italian vibe, visiting southern Italy during December is the best way to find it. The coastal towns return to their usual population sizes, and very few tourists or visitors stick around past October. You'll have many opportunities to practice your Italian!
The Best Places To Visit In Italy During December
From the winter charm of Venice to the beautiful Christmas lights in Florence, each city has its own distinct character in December.
Venice
Venice, known for its canals, gondolas, and famous Carnevale, is a must-visit during winter. The city is as beautiful as ever, but you won't have to worry about pick-pockets or massive crowds like you do during the summer months.
Strolling the streets of Venice on a cool December night remains one of my most cherished memories. If you have the opportunity to visit this city during the off-season, take it!
Rome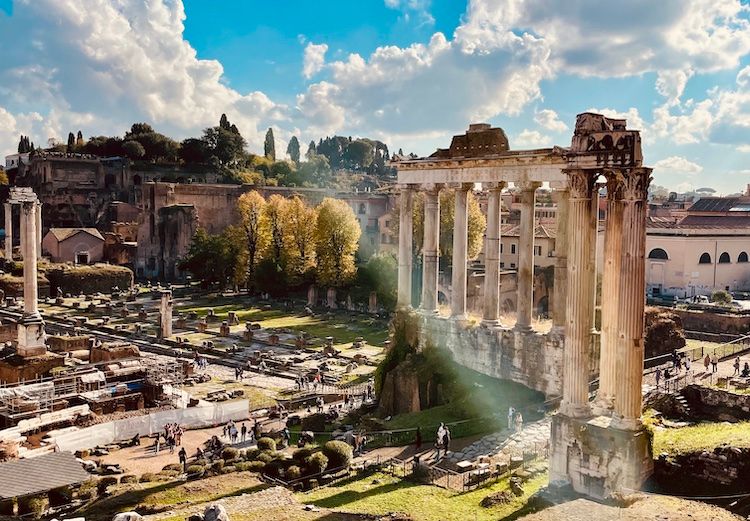 If you visit Rome in December, you'll be able to enjoy the iconic Spanish Steps, the sunshine, and the charming streets of Trastevere without the crowds.
One of the highlights of Rome in December is the Christmas market at Piazza Navona. Browsing through the stalls, you'll find handmade crafts, Christmas decorations, and Italian treats like panettone, torrone, and Italian hot chocolate.
Florence
Having lived in Florence during the winter of 2016, I can assure you that this city is far more liveable, walkable, and enjoyable in the winter months than in the summer.
Art history enthusiasts can browse the Uffizi Gallery and Pitti Palace in peace, and architecture nerds and photographers can enjoy the Duomo and Ponte Vecchio without being an accidental extra in someone's TikTok.
Italian Winter Cuisine and Traditions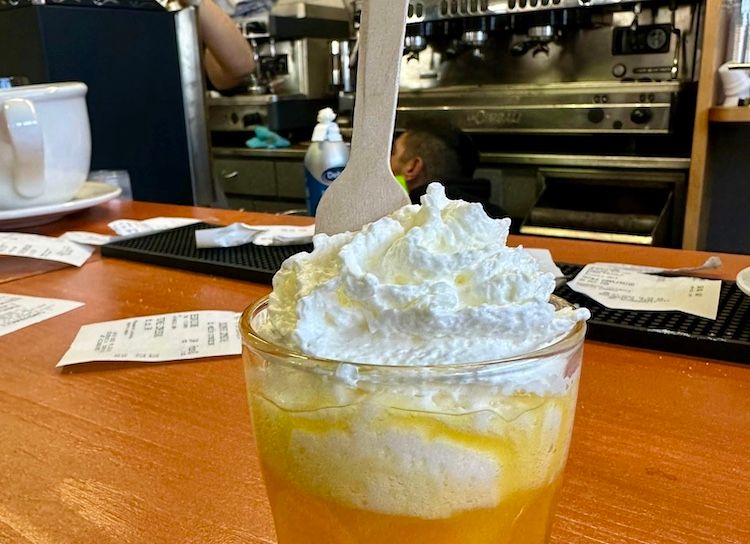 Italy is famous for its food, and winter offers a unique opportunity to try seasonal dishes and cozy drinks.
Traditional Holiday Dishes and Drinks
During the winter months, you'll find Italian street vendors selling various classics like roasted chestnuts, panettone, and pandoro.
Sold in every grocery store throughout December, panettone is a sweet bread filled with raisins and candied fruit. Pandoro is also a sweet bread, but it's shaped like an eight-pointed star.
While wandering around the wet, cobblestone streets, you can warm your hands with a cup of Italy's vin brulé, which is a spiced and mulled wine. Alternatively, you can order a Bombardino, which is an Italian cocktail of eggnog, Brandy, and whipped cream. Just keep in mind that Italian drinks can be a bit strong!
Christmas Markets Across Italy
Throughout Italy, Christmas markets spring up in December, offering a variety of unique gifts, crafts, and local treats. In the Northern towns of Trento and Bolzano, you can browse through stalls of handmade wooden ornaments and local delicacies while surrounded by snow-capped mountains in the background.
New Year's Eve Celebrations in Italy
Italy welcomes the new year with lively celebrations and spectacular fireworks displays. In the larger cities of Rome, Florence, and Naples, the streets come alive with music, dancing, and family-friendly activities.
Epiphany Festivities in January
In Italy, the Epiphany, or La Befana, is celebrated on January 6th. This day marks the end of the Christmas season and is often accompanied by processions, parades, and traditional festivities. One of the most famous celebrations is in Florence, where a historic parade involving costumes and folklore characters takes place in the historical city center.
Italy's holiday lights and decorations usually stay up until the weekend following January 6th.
---
Whether you prefer the snowy landscapes of Northern Italy, the milder climate of Tuscany, or the warmth of the southern coast, Italy has something for everyone in the winter.
The best part?
You'll have nearly every attraction all to yourself!