Living in Italy
The True Cost Of Living In Milan As A Single Person
A breakdown of my annual salary and monthly expenses as an American living in Milan.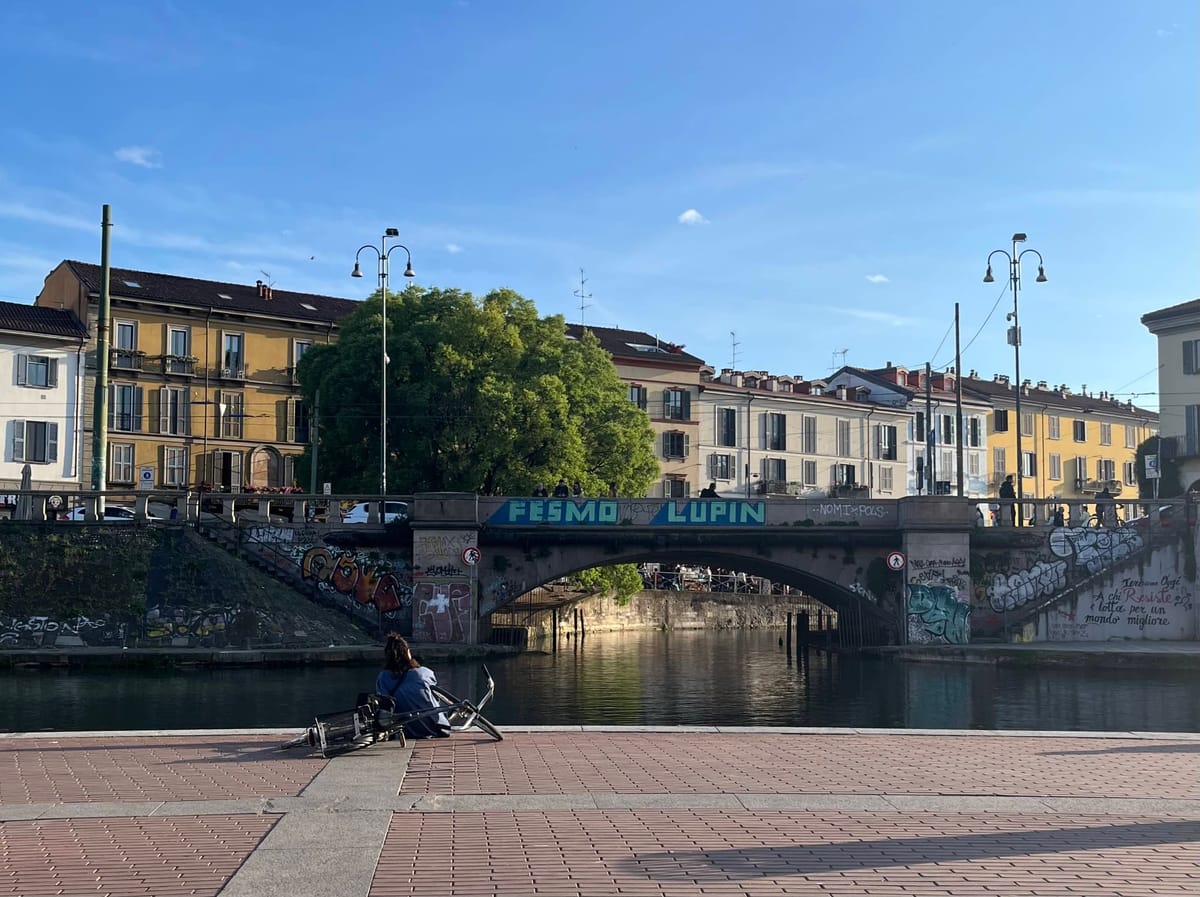 ---
From Norway to Italy, the year of 2022 had a lot in store for me.
Oslo is famously known as one of the most expensive cities in Europe, so I didn't take people seriously when they warned me that Milan was expensive. I naively assumed that I'd be swimming in money with an annual salary of €45,000 plus the lavoratori impatriati tax break.
I was wrong!
What's The Average Rent In Milan?
I'll start with Milan's biggest expense: housing.
You should expect to spend anywhere from €800-€1200 for a monolocale (studio), and €1200-€1800 for a bilocale (one bedroom). A single room in a shared apartment goes for €500-€900, depending on how roughly you're willing to live or how far from civilization you'll be.
I did tour a room in Navigli one time that was priced at €450/month, but the bathroom sink was missing, the shower was caked in mold, and the owner was MIA—apparently unbothered that their tenants couldn't wash their hands after wiping.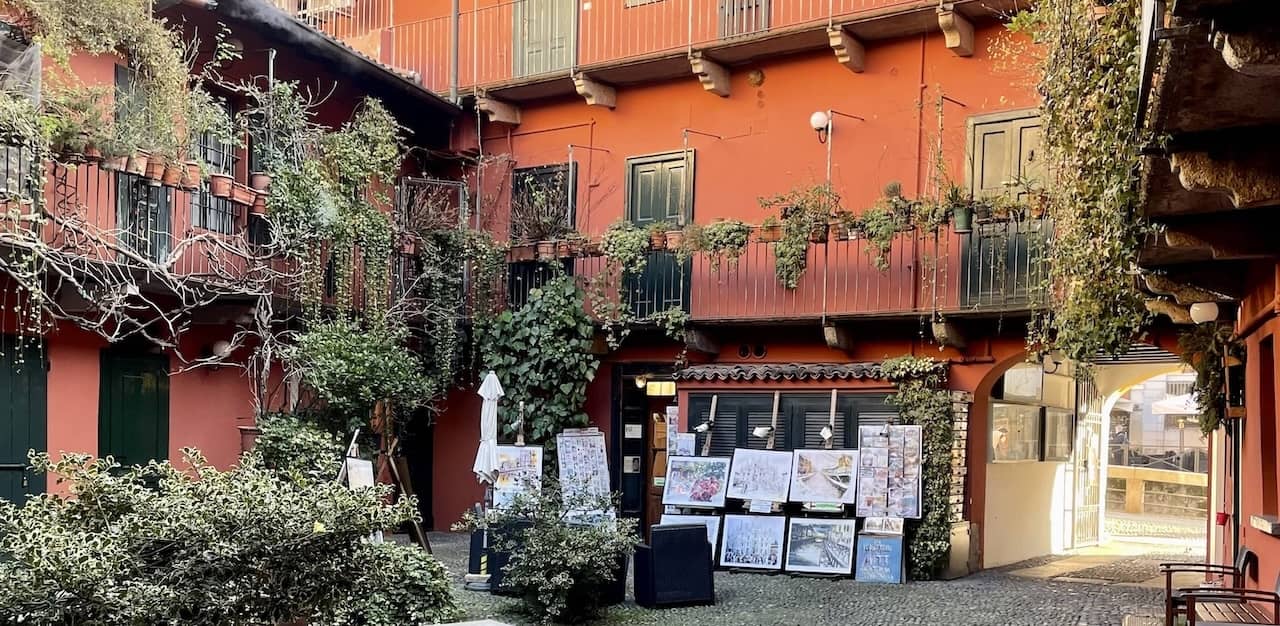 I was fortunate to secure my monolocale as part of a Covid deal during early 2022, so I signed a 4+4 lease and only pay €750/month. The day my elderly landlord realizes that he can make an extra €300 per month by kicking me out is the day I'll move to Puglia.
How Much Are Utilities and Groceries in Milano?
On average, I pay around €100/month for electricity in my 20m2 studio apartment. I don't have an oven, a dishwasher, or a washing machine; the bulk of my electricity bill goes towards heating and A/C usage.
Milan gets hot in the summertime—around 40°C/100°F—and many buildings are old and poorly insulated. If you'll be working from home, expect to spend some serious money on air conditioning. I do not recommend renting a place in Milan without A/C.
The rest of my utilities are fairly cheap, especially when compared to Norway or my home state of California. A phone plan with unlimited data costs €11 here, Wi-Fi costs €30, and a membership to a nice gym costs around €60.
As for groceries, when you work for an Italian office, you often receive a ticket voucher card called a buono pasto that is used to cover the bulk of your lunches or groceries.
Since I work remotely and accrue €5.20 per workday on my buono pasto card, I only spend €100/month on groceries. Without a buono pasto card, expect to spend anywhere from €200-€300 per month on groceries when shopping at reasonably-priced stores, like Conad or Esselunga (not Express).
Is It Expensive To Eat Out Or Grab Drinks In Milan?
Compared to Northern Europe, Milan is not expensive when it comes to nightlife or eating out. This is due to Milan's strong aperitivo culture, which ensures that every Campari Spritz you order is served with a free plate of snacks.
Thanks to the aperitivo, it's possible to grab drinks in Milan without getting the drunchies, and this seriously cuts down on frivolous spending.
When you head out for a proper meal in Milan, restaurant prices vary widely. You can find a place that sells delicious pizzas for less than €7, and you can find fancy rooftop bars near Duomo that charge €16 for a Spritz and strange olives.
If you're coming from the south of Italy, Milan's prices might shock you. You won't find a €1 Aperol Spritz in this city, but you can find a great vegan burger for €12, and I'd say that's pretty great.
You should expect to spend anywhere from €200-€900 per month on food and drinks while living in Milan, depending on how often you go out or pick up the tab for others.
So, Is Milan Really That Expensive?
Honestly, it depends on your spending habits, your standards, and your income—and whether that income derives from an Italian source. Compared to other Italian cities, Milan's worst expense is housing.
Salaries in Milan tend to be higher than in other parts of Italy, but not that much higher. If you're educated and under 35, expect an average salary in Milan to be in the range of €33,000-€45,000/year.
Even a "good" salary of €45,000 can amount to just €2,000 per month after taxes, depending on your pay installments. Rent might eat up more than 50% of your net income if you're keen on getting your own place.
If you make more than €50,000 per year OR qualify for Italy's tax reduction for new resident workers, you can comfortably live alone in Milan.
Students can also make this city work for them, but it might involve renting a shoddy bedroom and sharing a 3-person bathroom with no sink. Milan feels a lot like California in this way!
The truth is, a lot of people manage to save money in Milan. I could probably do it too, if I stopped growing wisdom teeth and losing my keys.
However, living in Milan (or anywhere) as a foreigner is always more costly than living as a local. You'll pay a secret tax for not knowing the language, the culture, or the scams, and you'll also have to pay for flights back home, international tax advisors, English-speaking doctors, language classes, and other critical support systems.
In 2023 alone, I've had to pay €1600 in taxes (Italy taxed me on the income I earned in Norway before moving here), €1500 for a locksmith to replace the lock on my door (Pronto Intervento is a scam), €1500 for wisdom tooth surgery, €800 for Italian language classes, and my landlord wants me to pay €250 for a new washing machine (my Italian skills aren't adequate for arguing).
I've also hosted several friends and visitors from abroad this year, and all of them want to travel, eat out, and enjoy a typical Italian vacation. I estimate I've spent €2,000 on meals and travel expenses with guests over the last 12 months.
---
I love my life here, but living in Milan is not cheap.
If you're not Italian, you should expect to spend more money in Milan than the cost-of-living calculations suggest.
When in doubt: Bring as much money as possible!