Italian Travel
Navigating the Navigli District: Milan's Hidden Gem
Everything you need to enjoy a day along the Naviglio Grande.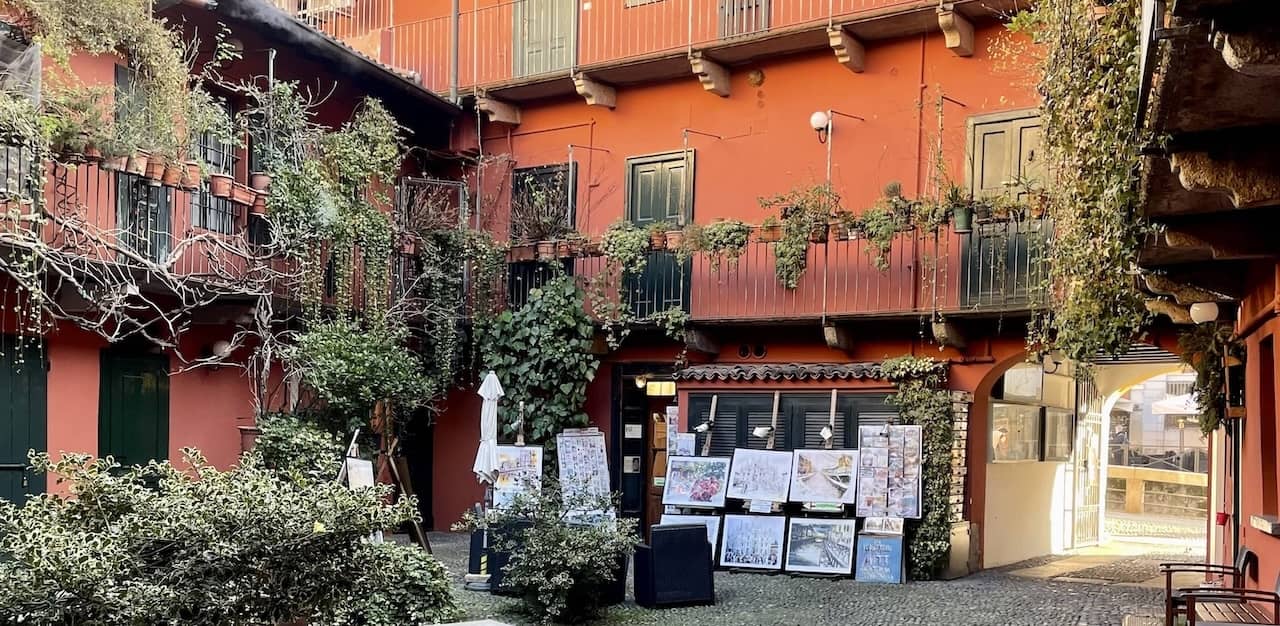 Some of the links in this post are affiliate links. If you make a booking through these links, I may earn a small commission at no extra cost to you.
---
Living in the heart of Milan's vibrant Navigli District (pronounced Nav-ee-lee) was a complete accident. I found my monolocale on Facebook Marketplace during my third week in the city, and 1.5 years later, I couldn't dream of living anywhere else!
Waking up in Navigli is a lot like waking up in a hippy college town. As you stroll down the street, you'll find live music, antique shows, and a monthly farmers market that transforms the region into a local amphitheatre. The streets are packed with quirky bars, cafes, and vintage stores, and you'll notice a steady stream of CBD shops and vending machines dotting the alleyways.
Navigli's Canals: A Taste of Venice in Milan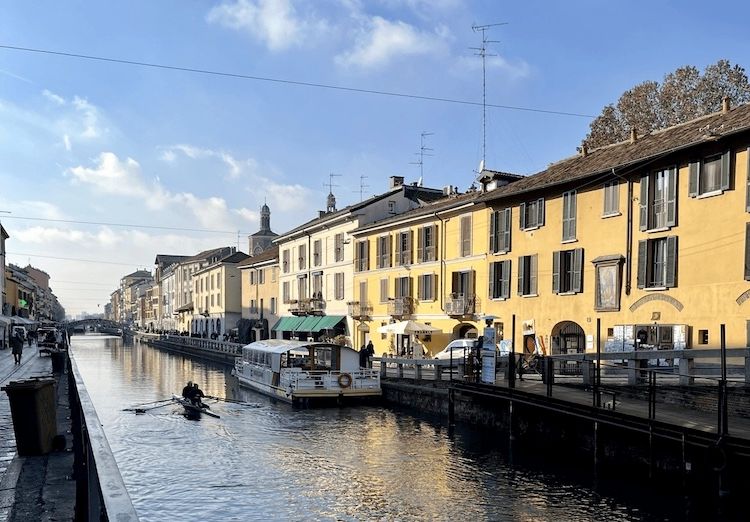 Wake up early, stroll to the water, and suddenly you're in Venice! With kayaks, bridges arching over the canals, and canal boat tours offering aperitivos as they float by, there's plenty to do in Navigli.
Newly completed in 2023, the Darsena waterfront has also become a hotspot for Italians to gather and drink, smoke, or take a Spritz in the sun. You can reach Darsena by walking towards the Columns of San Lorenzo, just a few minutes walk from the head of the Naviglio Grande.
Where to Stay in Navigli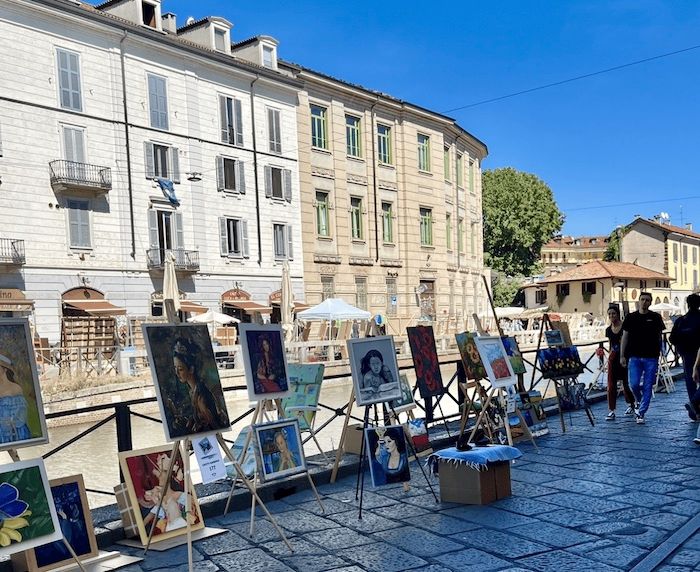 Combo Hostel
For social or budget-friendly travelers, I highly recommend staying at Combo! It doubles as both a hostel and a coworking space during the day, and the building is very modern and well-located. The mix between indoor and outdoor seating is great for avoiding heatstroke in the summertime, and you can enjoy your Campari Spritz with some eye candy--like the Milanese-style ringhiera courtyard outside!
Art Hotel Navigli
For a more upscale option, Navigli's Art Hotel lies close to the canal and provides a luxurious 4-star experience complete with a rooftop, sauna, spa, and modern rooms and amenities.
Top Cafes and Bars in Navigli
The following is a list of my favorite bars and cafes in the Navigli district. For a list of laptop-friendly cafes in this district, read Top 5 Cafes In Milan's Navigli District To Work Or Study.
BGood Café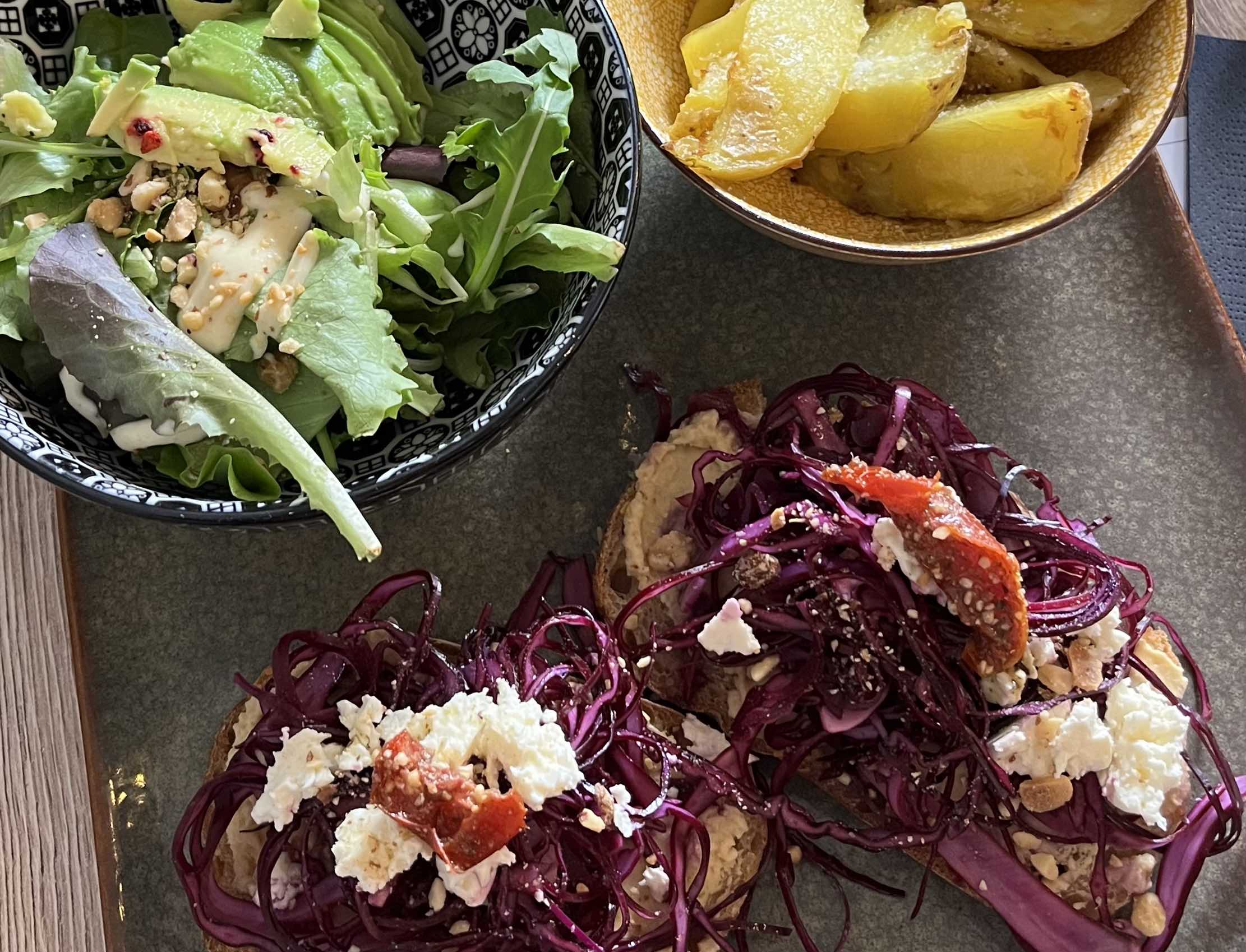 As a remote worker, I adore BGood. This spot has awesome staff, top-notch coffee, iced lattes (rare find!), and delicious brunch and pastries.
Their brunch menu is one of the most affordable in Milan, and in my opinion, one of the best. They also offer ample vegetarian and vegan options, and fresh-squeezed orange juice and coffee is included in the price.
Gramm Café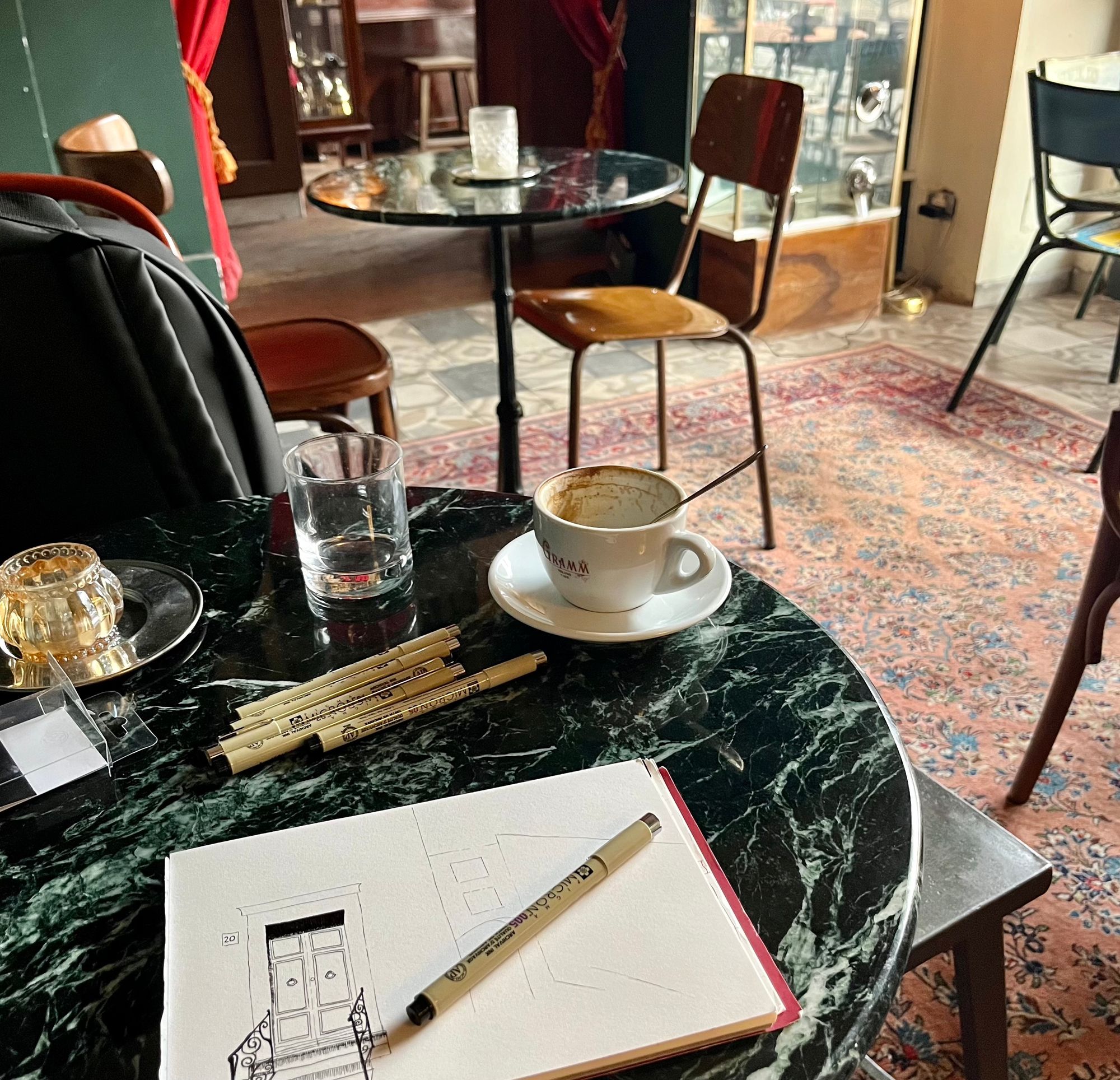 Another go-to is Gramm Café, with its antique vibe, espresso martinis, and excellent pinza (Roman-style pizza). Like most cafes in Navigli, Gramm is also laptop-friendly and has ample space to work during daytime hours.
Mag Café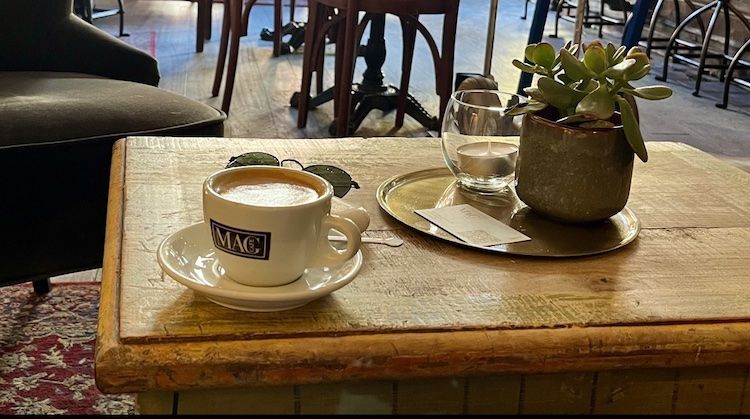 No trip to Milan is complete without a stop at Mag Café. Known for its innovative cocktails, Mag is also a great place to grab a cappuccio in the morning and enjoy a view of the water. It's not overly busy in the afternoon, so feel free to settle into one of their couches with a custom Negroni and your laptop!
Sacrestia Farmacia Alcolica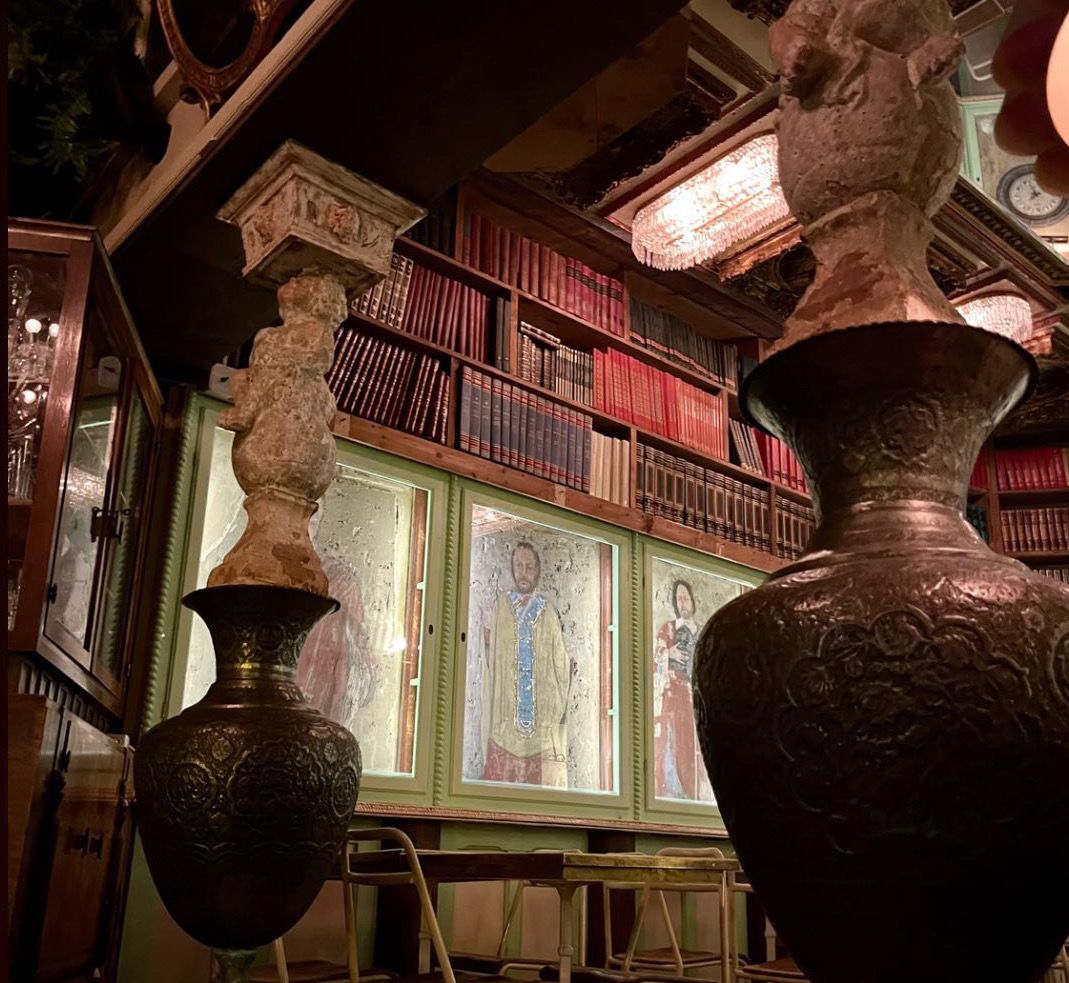 This famous bar, which translates to "The Alcoholic Pharmacy", is nestled along a quiet canal at the edge of Navigli. It's adored by locals for its beautiful and bizarre interior, and the drinks are equally as interesting!
Unlike other bars on this list, Sacrestia Farmacia Alcolica is more suited for grabbing a drink than working on your next novel.
What to Eat in the Navigli District
Navigli offers a wide range of restaurants, bars, and gelato shops. Whether it's traditional Italian fare, international cuisine, or a 1AM bite when you've got the drunchies, you'll always find what you need in this region of the city.
For a proper Italian meal, you can't go wrong with Osteria della Darsena. The all-brick interior and wall-based wine display is an Italian staple, and the menu offers a wide range of local and national cuisines, including the famous Risotto alla Milanese.
If you're looking for a proper Milanese meal with a gorgeous garden setting, I recommend making a reservation at Osteria del Binari. It's located in a quieter part of Navigli, about a twenty-minute walk from the largest canal. The outdoor patio is cloaked in a canopy of vines, making this restaurant the perfect spot for a date night or team gathering.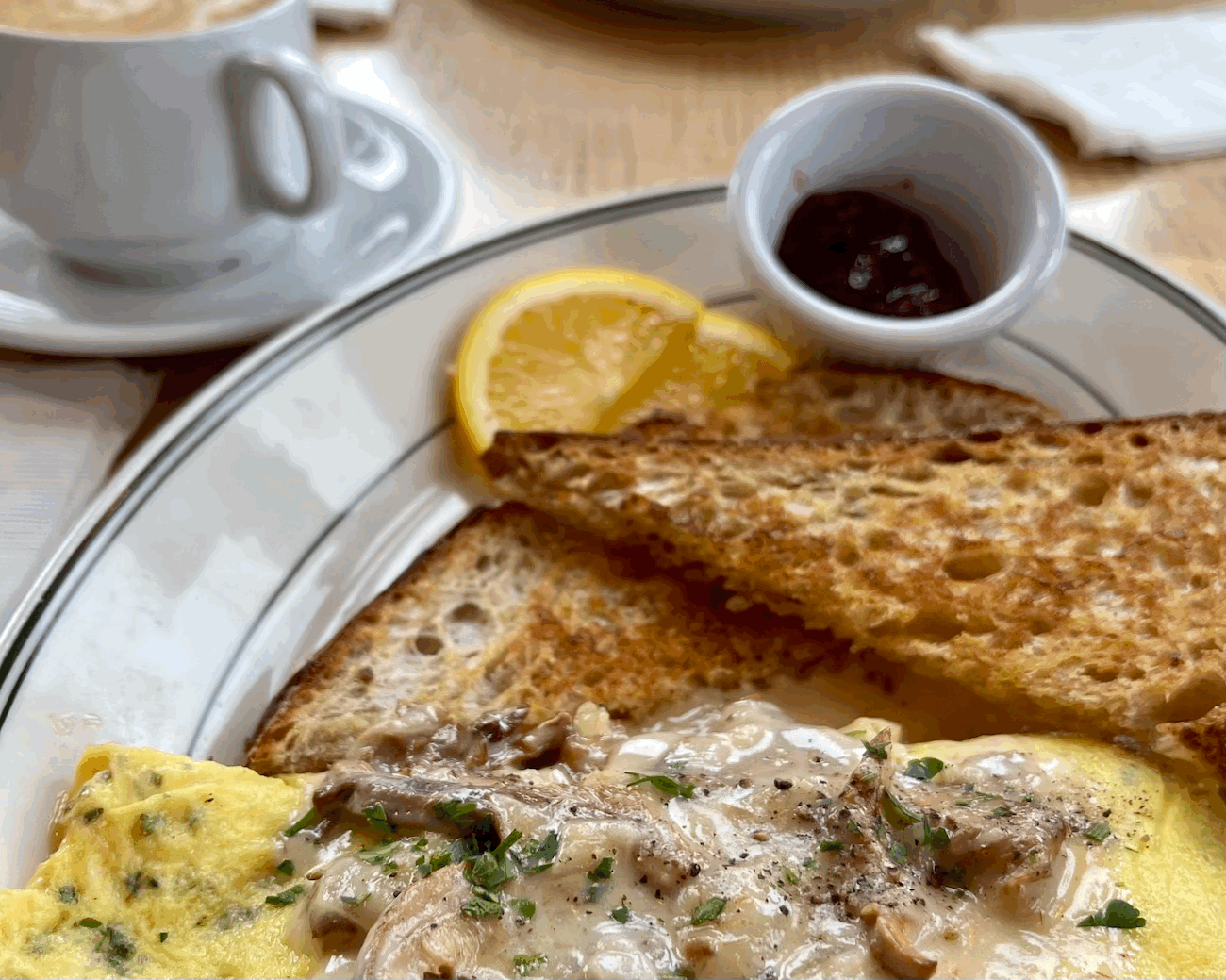 ---
In short, if you're visiting Milan, heading to the Navigli District isn't just an "if"—it's a must!
From the cafes to the canals, Navigli is Milan's hidden gem, and those of us who live here can't recommend it enough.