Italian Travel
The Best Cities To Visit In Italy For Your First Time
A comprehensive guide to your first trip to Italy!
Some of the links in this post are affiliate links. If you make a booking through these links, I may earn a small commission at no extra cost to you.
---
How Many Days Do You Need in Italy?
As an American who visited Italy in 2016 and then fell in love with the country and moved here, I'm biased. I believe Italy has so many unique landscapes, foods, and micro-cultures that it's worth a long trip.
Even if you're only interested in snapping pics of the main attractions, I'd recommend a minimum of 5 nights here to give yourself adequate travel time and brief moments of rest when hopping between cities.
Italy's Must-See Cities for First-Time Travelers
Wondering where to go during your first time in Italy? As a local, these are the Italian cities and villages I believe you should see at least once in your life.
Rome
Highlights: Iconic landmarks and rich history.
Advice: Beware of pick-pockets and scams when traveling to Rome for the first time. When people offer you "free" flowers or bracelets, do not accept them—they're not free!
Where to stay: The Trastevere area is my personal favorite since it's safe, walkable, and home to endless cafes, restaurants, and bars. Check out Trastevere Roma for a beautiful hotel with great amenities.
Rome, dubbed the Eternal City due to its longstanding influence on Western civilization, is a must-see when visiting Italy. Thankfully, Rome's international airport makes it an easy starting point for a first-time Italy itinerary.
Famous Roman sites include the Trevi Fountain, the Colosseum, the Pantheon, the Sistine Chapel, and of course, Vatican City.
Fun Fact: Vatican City, home of the Pope, is actually a country. It has around 800 inhabitants and is completely landlocked by the city of Rome. Weirdly enough, Vatican City isn't the only country located inside of Italy—check out San Marino!
Florence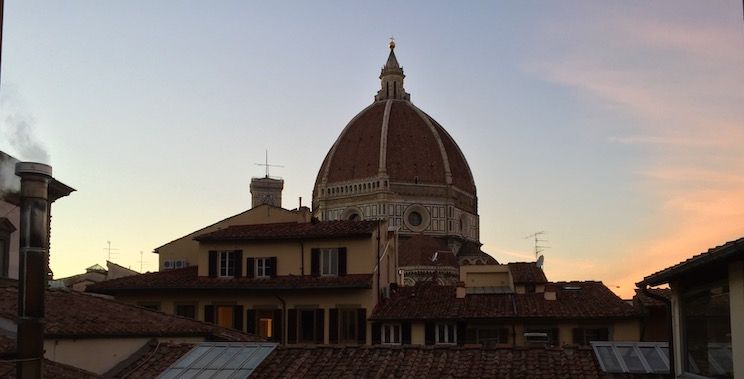 Highlights: Renaissance architecture and phenomenal Tuscan food.
Advice: Use Florence as a home base to take day trips to nearby cities, such as Siena, Bologna, and Cinque Terre.
Where to stay: Booking a hotel in the historic center on either side of the river will be perfect for exploring this ancient city. For a 4-star hotel with air conditioning and views of the famous Duomo, look no further than Hotel degli Orafi.
Florence is the capital of Tuscany and the birthplace of Italian Renaissance art and architecture. Having lived in Florence in 2016, I can guarantee that you will absolutely love this city! Every street and crevice of the historic city center looks like it was crafted by an artist—because it was.
Florence offers an exploration into the very cradle of renaissance culture, ensuring that your first time in Italy is unforgettable.
In addition to art and architecture, Florence and greater Tuscany is known for its excellent food and wine. Be sure to try a glass of Chianti or Vino Nobile di Montepulciano while you're in town.
Must-see attractions in Florence include the Piazza del Duomo, the Ponte Vecchio, the Uffizi Gallery museum, and the famous lookout point at Piazzale Michelangelo.
Cinque Terre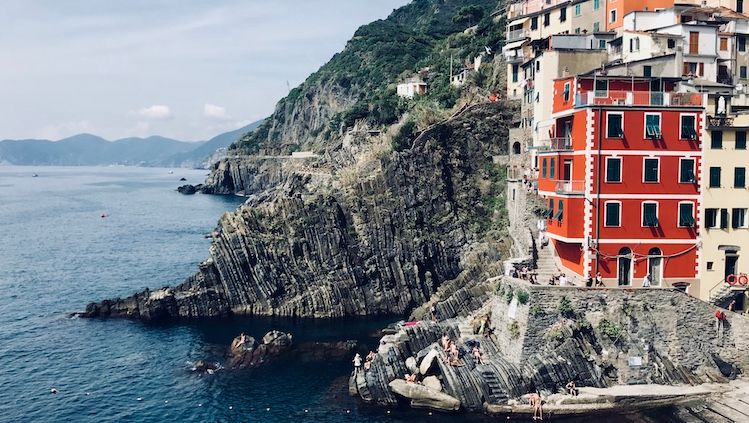 Highlights: Incredible landscapes, rocky beaches, and top-notch hikes.
Advice: Avoid visiting this region in August, as this is when Italians take their vacation and everyone flocks to the seaside.
Where to stay: If spending several hours on the train for a day trip sounds unappealing, consider spending a night in one of the region's famous villages. Nestled on a cliff overlooking the Mediterranean Sea, Hotel Porto Roca offers panoramic sea views and a swimming pool, perfect for couples and families alike.
Cinque Terre can be reached from Florence in 2.5 hours by train, making it a great destination for a day or weekend trip. When booking your tickets, select the train station of Monterosso as your final destination. You can then walk or take the train between all of the other cities that comprise Cinque Terre.
In my experience, the best months to visit this region are May and September. July and August are peak seasons, so the trains, parking lots, and hotels will be uncomfortably crowded and more expensive during these months.
Venice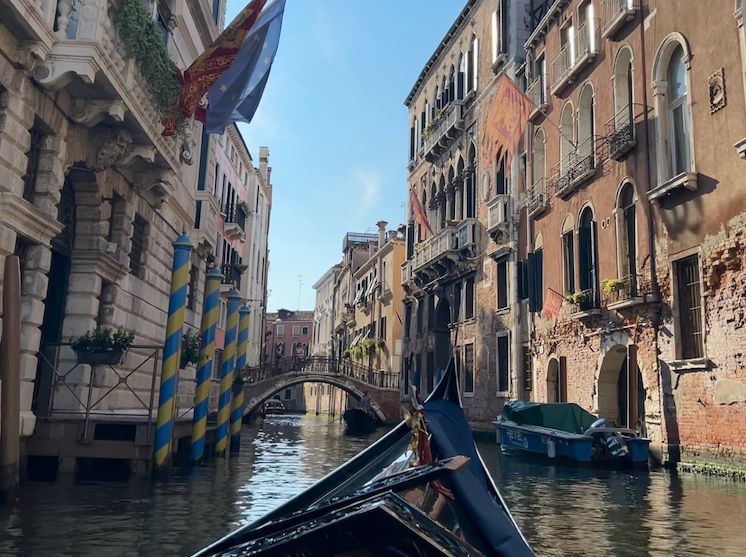 Highlights: Unique canal system and Gothic architecture.
Advice: When booking accommodation, check that your hotel or apartment is located on the island of Venice and not the mainland!
Alternatively, if you don't want to haul your luggage onto a tiny boat and up and down numerous bridges, consider staying on the mainland and taking the shuttle or train to the city center during the day.
Where to stay: Ca' Pisani is an art deco-style hotel that offers a blend of modern design within a historic Venetian setting. Located in the Dorsoduro district, it's away from the busiest tourist hubs but still within walking distance to all the major attractions.
Venice, often referred to as "The City of Canals," is a marvel of human ingenuity and artistry. There are no roads in this city—the canals serve as Venice's primary means of transportation.
Key attractions in Venice include Piazza San Marco, Sospiri Bridge (Ponte dei Sospiri), and Rialto Bridge (Ponte di Rialto). I also recommend taking a gondola ride to get a better view of the architecture and the structure of the city—your Venetian driver will double as a tour guide and answer any questions you have about the city! Visiting Venice during your first trip to Italy is almost guaranteed to make you come back.
Note: When booking a gondola ride, there's no need to shop around; all 30-minute rides cost ~€80, which you can split among the people onboard. You will need to pay your gondola driver in cash; cards are not allowed.
Fun Fact: The role of a gondola driver is one of the most coveted positions in all of Italy, with an estimated annual salary of €90,000-€150,000. To become a gondola driver, you typically have to be born and raised in Venice and inherit the license from your father. As of 2023, there are no female gondola drivers in Venice. Alex Hai, a trans man, had to fight for years to become recognized as a driver due to being assigned female at birth.
Tips for Traveling Through Italy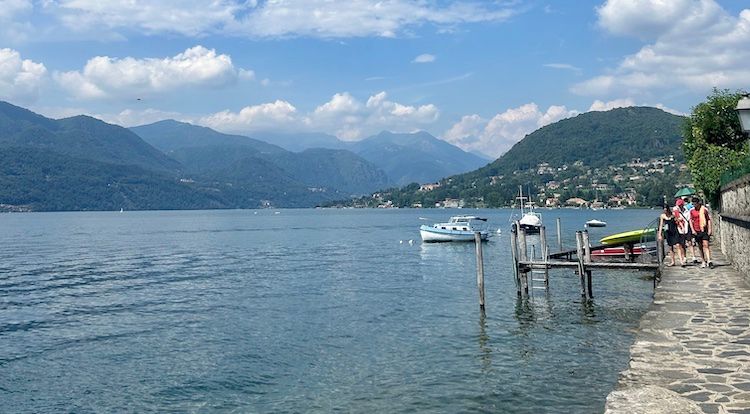 When traveling to Italy for the first time, here are a few key factors to keep in mind.
Travel Logistics
Duration: For a short stay of 3-5 days, select a central location as your home base, such as Florence, Venice, or Rome, and plan day trips to nearby towns and attractions. This will alleviate stress and ensure a much more enjoyable vacation for everyone—trust me.
Phone: If your phone supports eSIM technology (it probably does!), I recommend purchasing an eSIM before you arrive so that you'll be able to use your phone as soon as you land. Otherwise, you can buy a SIM card at a local cellular shop, such as TIM or WindTre.
Transport: Italy's extensive train network can get you to almost any city, village, or neighboring country within a few hours. Consider taking trains instead of renting a car, as this will save you the stress of driving on Italian roads with aggressive Italian drivers. Utilizing the country's network of buses and trains is the best way to see Italy for the first time!
Eating Etiquette
Eating out: If you hear more English than Italian being spoken while looking at the menu of a restaurant, you've likely found a tourist trap that serves non-Italian dishes at inflated prices.
For an authentic Italian experience, search for places with trattoria or osteria in their name. These are typically small, locally-owned restaurants that serve traditional Italian and regional dishes at normal prices.
Tipping: Italy does not have a tipping culture, and it is not normal or expected to leave a percentage tip when paying at a restaurant. Instead, Italian restaurants charge a coperto, which is a flat, per-person cover fee added to the final bill. The coperto fee is usually €2-3 per person.
Water: Italians do not drink tap water—partly due to old pipes and poor taste, but primarily due to cultural habits.
When you order water at a restaurant or cafe, you will receive a water bottle that costs €2-3. This is not a tourist scam; asking for tap water will result in strange looks, and some restaurants might refuse to serve it altogether.
If you don't want to pay for water in Italy, bring a reusable water bottle and refill it at the numerous, free-flowing Roman water fountains available in each city.
Additional Towns and Regions Worth Mentioning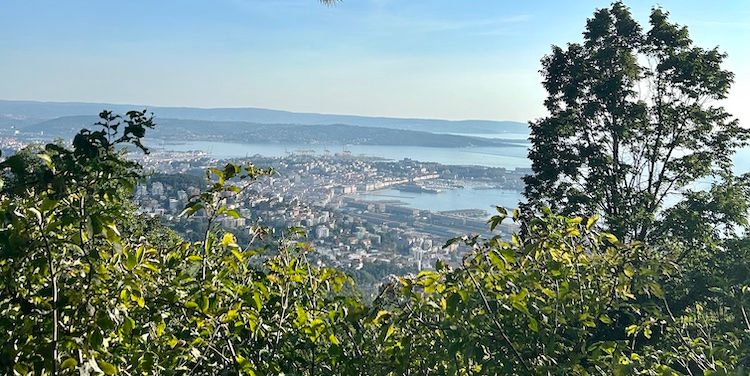 If your Italian vacation exceeds one week, consider adding some of the following cities to your itinerary.
Popular Cities and Regions for a Longer Stay
Milan: Notable for high-end shopping, the famous Navigli district, and various landmarks.
Dolomites: A world-famous mountain range nestled along picturesque Austrian-Italian villages and hiking trails.
Lake Como: The star of Northern Italy's lakes region and home to numerous villas and mansions, including that of George Clooney.
Cortona: A famous hilltop town in Tuscany with striking views of the rolling hills and olive groves.
Sicily: Great for a seaside vacation. Notable places include Taormina, Siracusa, and Noto.
Bari: The city has limited attractions, but it can be a good base for exploring Puglia, a famous seaside region of Italy with heavy Greek influence.
Bologna: A pleasant blend of art, science, history, music, and food.
Naples and the Amalfi Coast: Naples is famous for its pizza and rustic, authentic vibe, and there are plenty of hiking and swimming opportunities along the nearby Amalfi Coast. Notable places include Amalfi Ravello and Positano.
Verona: A beautiful and romantic Italian city, home to the House of Juliet in Shakespeare's famous play.
Off-the-Tourist-Trail Recommendations
Trento: Offers excellent hiking trails, spas, and relaxing hotels with mountain views.
Trieste: Beautiful views of the Adriatic Sea and an interesting mix of Austrian, Italian, and Slovenian architecture and culture.
Lake Orta: A breathtaking lake with an island in the middle, perfect for water sports, hiking, and swimming.
Giovinazzo: Praised for history, architecture, and olive food products.
Viareggio: A seaside town in Tuscany and home to one of the best Carnevale parades in the country.
---
Regardless of where you land in Italy, you're bound to enjoy delicious food, amazing architecture, and historical monuments. Between the Northern mountains, the Tuscan hills, and the rugged coastline, Italy has something to spoil every traveler!